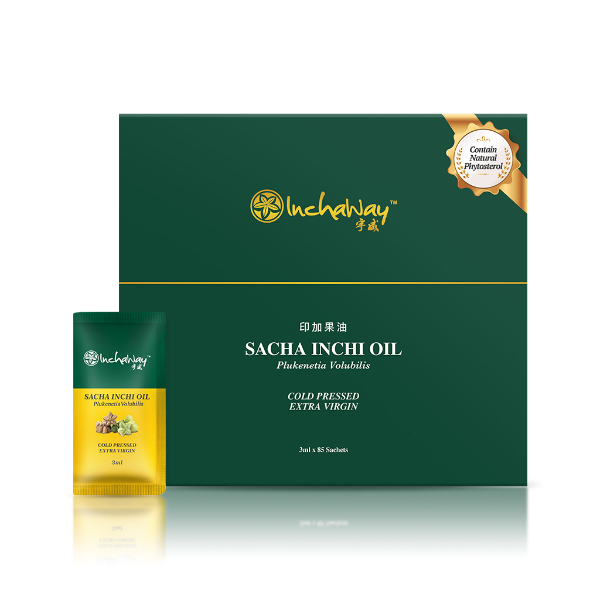 Sacha Inchi Oil - 85 sachets x 3ml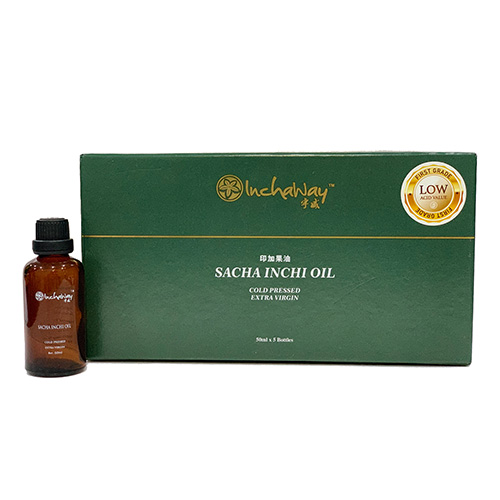 Sacha Inchi Oil - 5 bottles x 50ml
Inchaoil (Sacha Inchi Oil) has a very high content of Omega-3 (polyunsaturated fatty acids), it can help in all kinds of health issues that arise from unbalanced diet in the modern era. As human bodies cannot produce or synthesise essential fatty acids on their own, the essential fatty acids have to be absorbed through diet, thus Inchaoil is an excellent supplementary food.
Main Ingredients
100% Inchaoil (Sacha Inchi Oil), Natural Cold-Pressed
How to Order?
You can either:
• Whatsapp or contact Jenny Lim  h/p: (65) 8182 3325
• SMS your order with your name & address in Singapore or in Malaysia; or
• EMAIL your order to: jennylinse@gmail.com
Is Local Delivery Free?
Yes for new registration order. We will dispatch within 1-3 days from the date of your order.
Singapore Orders
1) Fill in Order Form below indicate the item/s you want to purchase.
2) Payment via Paypal ADD 4.5% Service charge.
3) COD available.
Or simply whatsapp us your order, we will let you know amount to make payment.