Balancz (Sacha Inchi & Macadamia Nuts)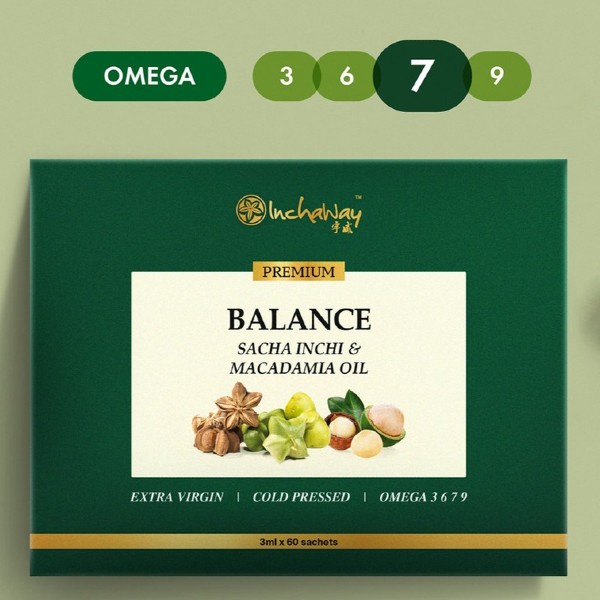 BALANCE-Sacha Inchi & Macadamia Oil
Your daily fundamental nutrients that form up a healthier lifestyle!
Benefits of Omega 7: Palmitoleic Acid
Support Heart Health – Strengthen your immune system, which also decreases swelling and inflammation, protecting heart health.
Reduce Inflammation and Swelling – Omega-7 fatty acids may decrease inflammation and discomfort in dry eyes.
Cholesterol Levels – Help increase good HDL cholesterol levels and decrease bad LDL cholesterol levels.
Support Insulin Sensitivity – protection against insulin resistance; omega-7 fatty acids may increase the metabolism of glucose.
Reduce Heart Disease Risk – Research shown that nutrients and fats found in macadamia nuts may reduce the risk factors for heart disease.
Support Skin Health – Omega7 fatty acids protect against oxidative damage by encouraging the development of new skin cells. Keep your skin young and reduce the appearance and onset of wrinkles.
Member
SGD88.80   |   MYR260.00
Non-Member
SGD107.00   |   MYR298.00